Welcome to Nursery
Important Dates for the Summer Term 
School Trip
The Nursery children will be visiting The Thorndon Country Park 'Gruffalo Trail'
for our annual Educational school trip. We will be taking part in a 'Gruffalo' themed day in the woods. This will provide a wonderful opportunity for the children to learn about the Gruffalo characters and will really help to bring their favourite story to life!
The children will learn about nature and follow the 'Gruffalo Trail' led by experienced Park Rangers.
We are all really looking forward to an exciting and fun filled 'Gruffalo' day out!
The MORNING children 22nd May 
THE AFTERNOON children 23rd May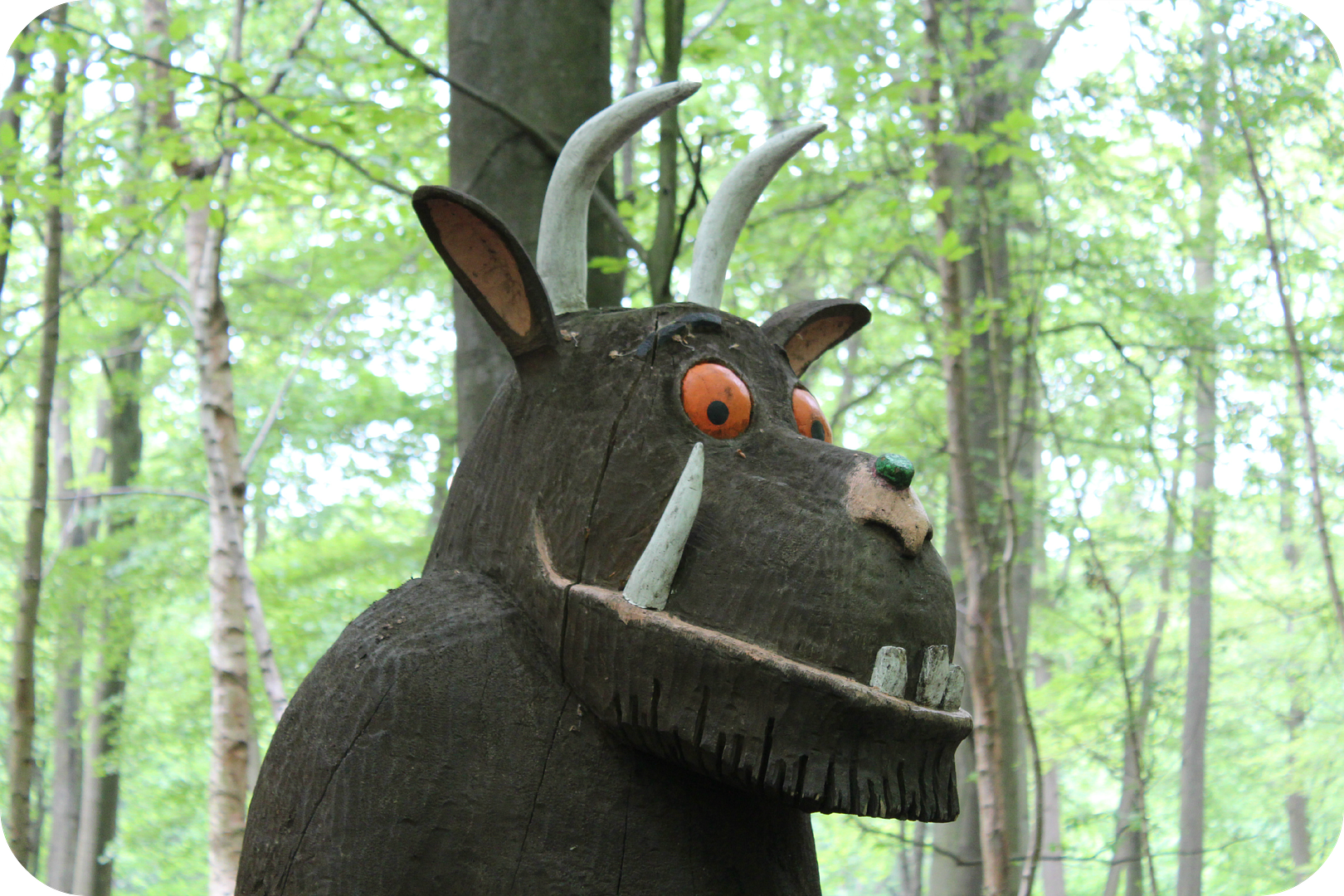 The morning and afternoon children had a fantastic time on their school trip!
Over the next few weeks the children will be learning about the 3 R's
Reduce
Reuse
Recycle 
We will also be learning about Transport as we focus on how we travel by Land, Sea and Air.
We continue to focus on a letter sound each week, teaching the children a short rhyme and supporting them to form each letter correctly.
Please look at our ever changing COLOUR and NUMBER of the week display in the nursery.
BookTrust is the UK's leading reading charity.
A big thank you to BookTrust for giving our eldest nursery children a copy of the book:
'Don't Call Me Sweet!'.
We hope you enjoy the story with your child.
Visit the BookTrust website to enjoy interactive storybooks and games designed to help families discover a love of reading.
booktrust.org.uk/activities
Duckling's Class Mascots
Lenny and Trevor
Chick's Class Mascots
Ellie and Beebi Bear
Each week, our Class Mascots will choose a child to go home with for the weekend. 
They love to go on adventures.
The Mascots have their own diary so that you and your child can write about your amazing adventures together. 
It would be great if you could take some photos or even draw some pictures. 
We look forward to hearing all about your time with the Nursery Mascots.
Our class names are;
Ducklings with Mrs Lister (Nursery Teacher)
Chicks with Mrs Taylor - Prior (Nursery Teacher)
Learning Support Assistants;
Mrs Preece
Mrs Khatun
Nursery Nurse;
Mrs Allen
Behaviour Management
Good to be Green!
The Kindness Tree
In the Nursery we have introduced the 'Kindness Tree' this helps to celebrate children's positive behaviour such as.. being kind to each other, good listening, sharing, helping to look after the Nursery toys and keeping the Nursery tidy. 
We also share and value the Golden Rules characters, Zelda, Alfred, Mona, Gino and Louis to help us make the right choices in nursery
Outdoor Clothing
The weather is changing all the time. Please can you ensure your child comes to nursery every day with a NAMED coat and  hat.
We encourage the children to experience the outdoor environment on a daily basis. This reflects excellent early years practice.
Recently the children enjoyed exploring and investigating the snow and ice.
Watch this space more photos to follow......
Class Fund
Thank you to all those parents who have been contributing £1 towards are nursery fund. This really helps us to purchase exciting resources, cooking ingredients and help towards the cost of special end of term celebrations.